Install the -360 Express Browser
From this article, you can learn how to install this extension into your browser.There are several scenarios for installing the extension, and you can choose a familiar way to install it according to your needs.
Use the Store
TBD
Use the package
Download
You can download the packagehttps://github.com/newbe36524/Amazing-Favorites/releasesvia Github.
If you're Chinese mainland, you can also speed up downloads withhttps://www.newbe.pro/Mirrors/Mirrors-Amazing-Favorites/.
unpack
After downloading the zip package.You can unzip the package in the right place.Note that the location of the decompression is the installation location, where subsequent updates are also required.
Load the extension
Open your browser and enterchrome://extensions/in the address bar and return.
Turn on developer mode with the switch in the upper right corner.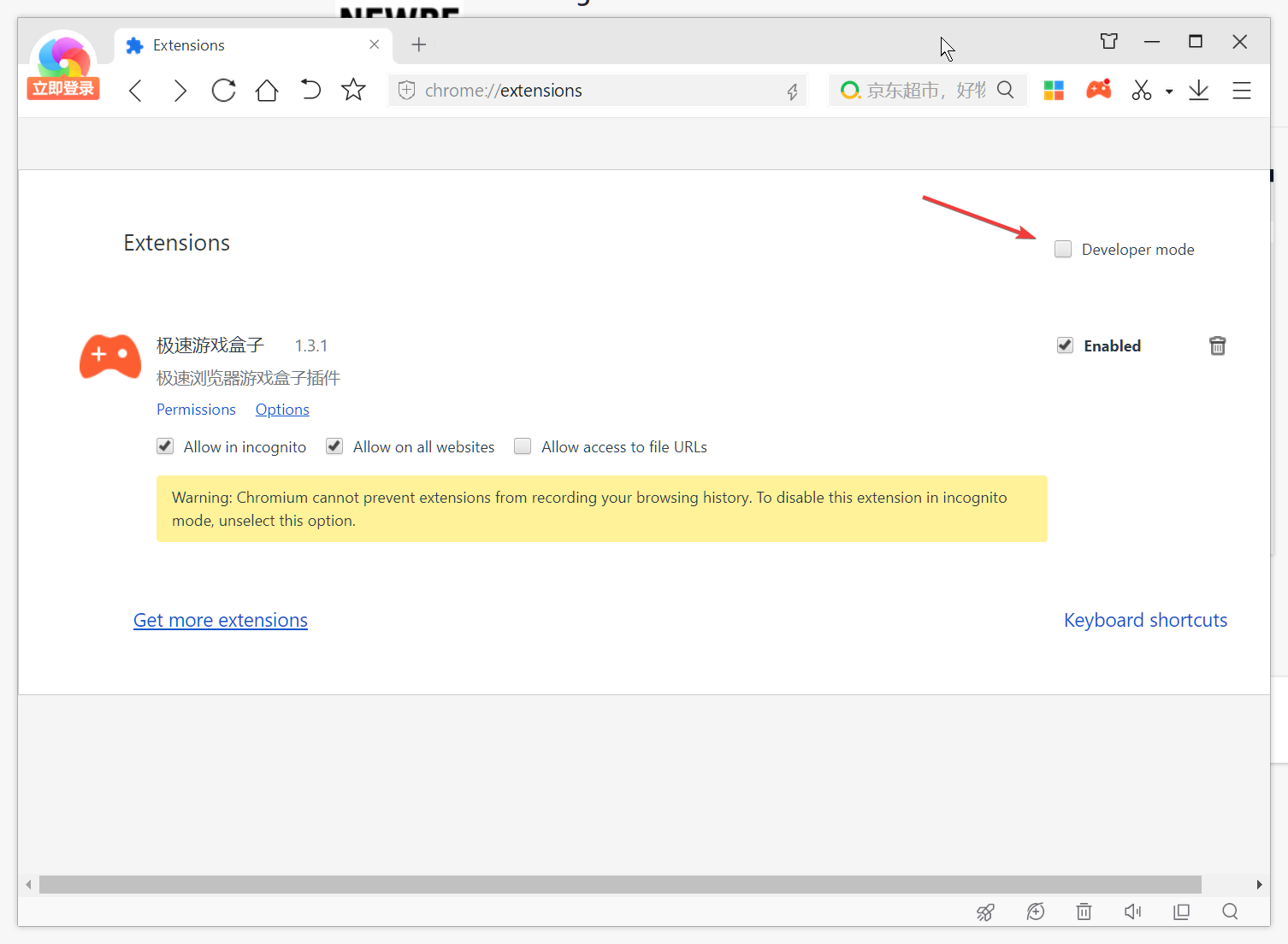 Click the load button.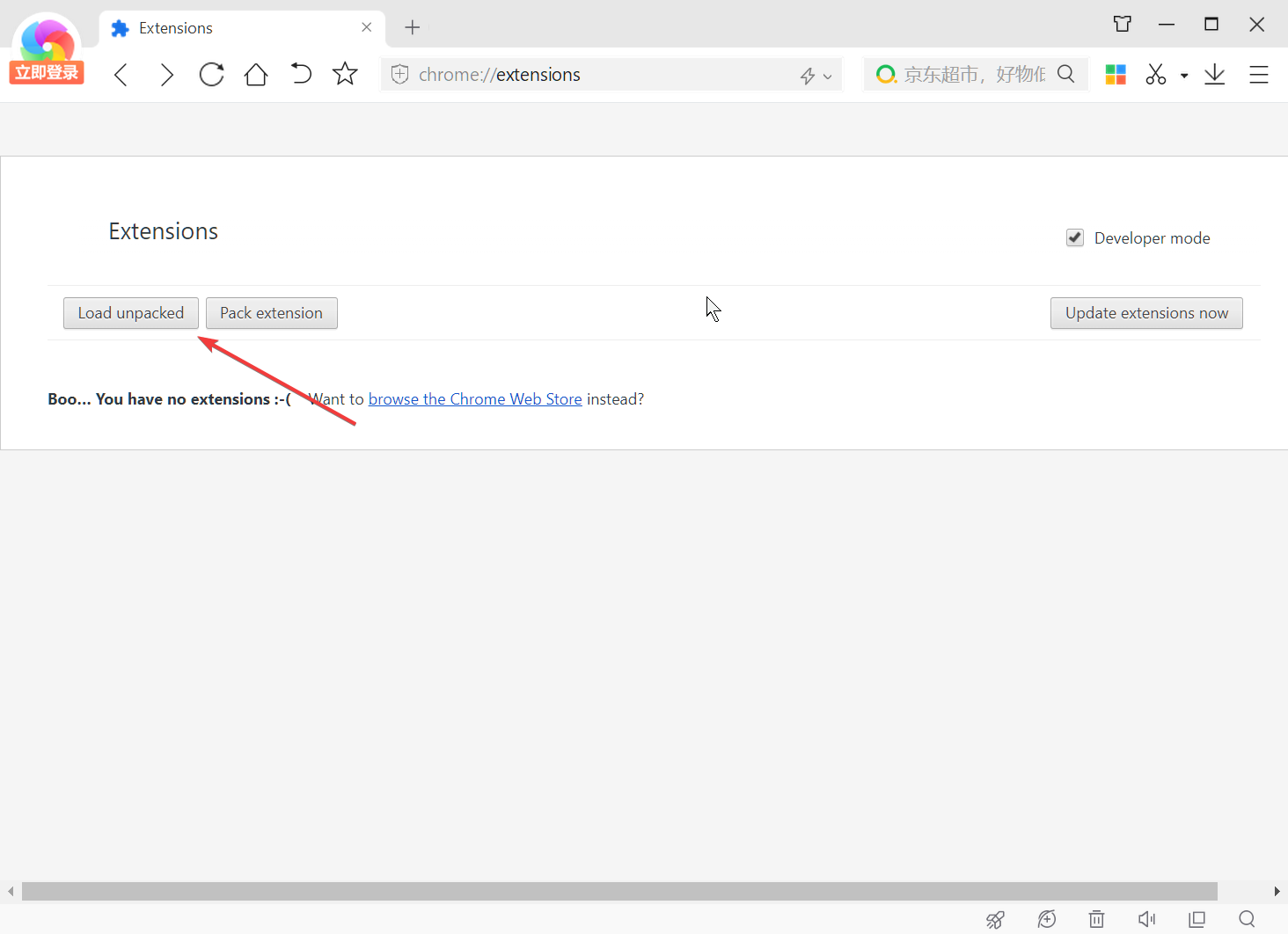 Select the folder you just unzipped.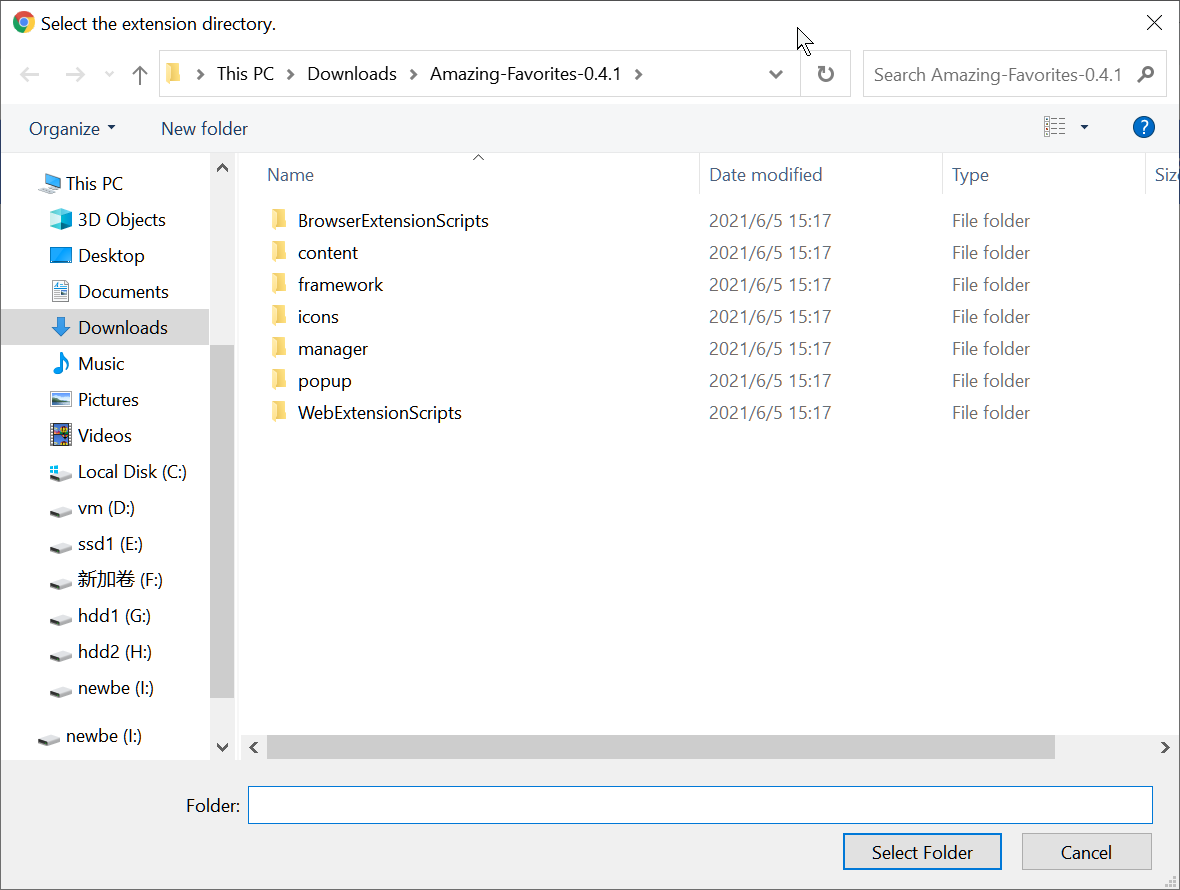 The load is complete.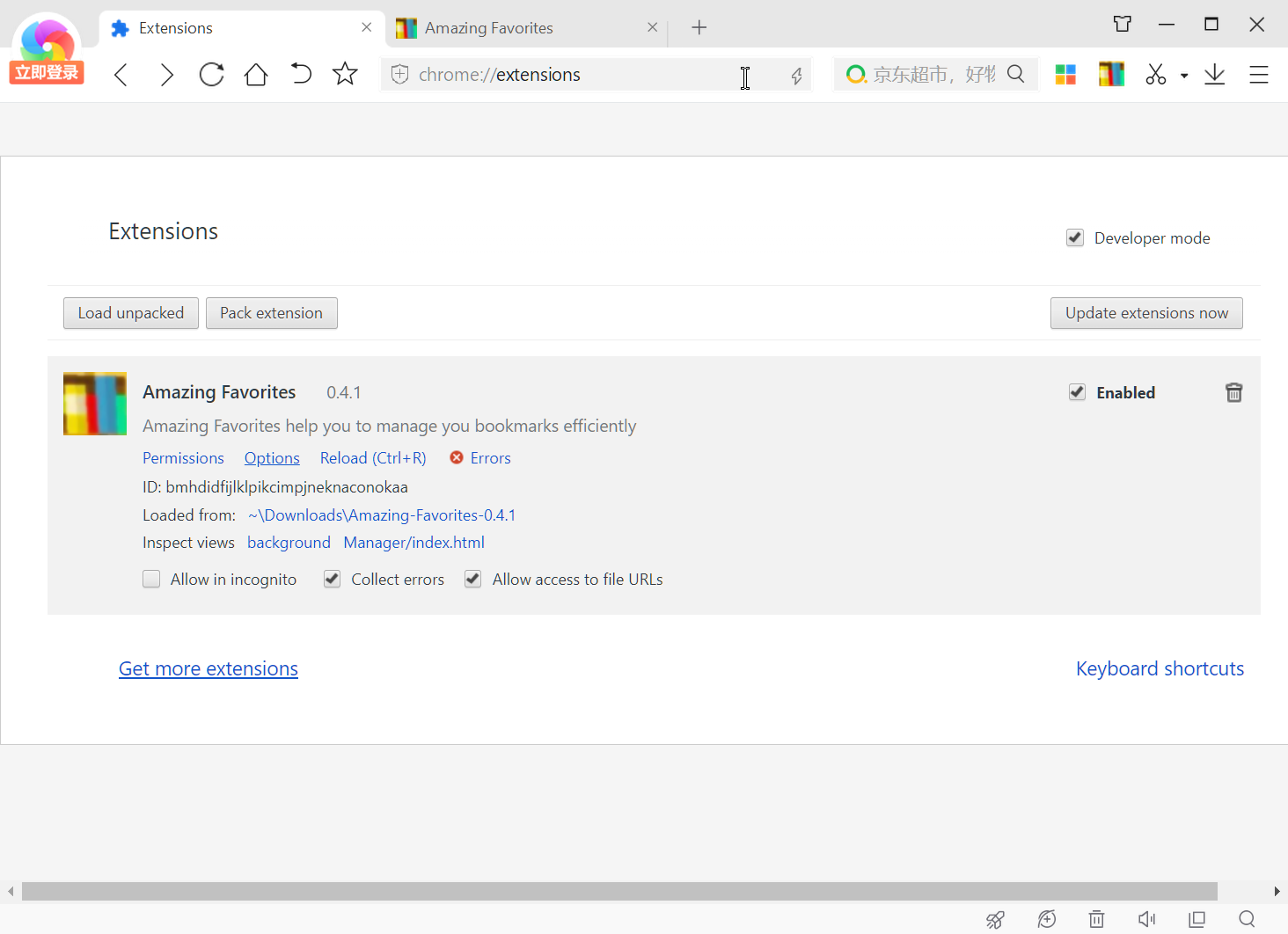 Install with source code
You can refer to the content in the source instructions on Github to try to extend the installation from the source code.